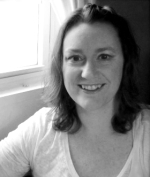 Julie Duffy has been a business writer since 1989. She is an expert in clear communications that get results.
Every audience and every document, need a specific message, tone and format:
Social Media, Web Copy, Blogs,
White Papers, Case Studies, Testimonials
Printed Marketing and Branding Materials
Customer Service Communications, Speeches & Presentations
Proposals
Product Specifications
All these documents are for different audiences and must be tailored to those readers.
Julie has written for businesses in her native UK and her current home, the USA. Julie is a communications expert, published author on the craft of writing, and has published a popular ebook about digital print publishing. She is also an award-winning and key-note speaker.
A bit of a tech-geek, she quickly realized the potential of the Internet for business and has been writing for websites since 1996. She stays up to date with all new communication trends, including the increasingly-important Social Media marketing. For example, here's a great argument against relying on Facebook as a business communication/marketing tool:
(This guy uses YouTube a lot, which may or may not work for you. Don't discount the power of your own email list! Ask me about this when we talk.)
But no matter the medium, clear communication is still the key.
To contact Julie:
email: j d at jdwrite dot com
call: +1 610 202 0036 (+5 GMT)
—
Each document requires its own style, and Julie is an expert at finding the right tone for your copy, to achieve the result you need.